Understanding how the SEO juice flows through Google+ is important to Authorship and Author ranking.
Yesterday I had the good fortune to tune into the HOA broadcast Masters of Google+ Series  hosted by+Eric Enge with technical support by +Ronnie Bincer special guests+Mark Traphagen and +Joshua Berg
I decided to make an infographic for the flow of SEO juice throughout Google+ and other websites.  I guess the one caveat here is to look for quality in your links and circles not quantity, which when you think about it only makes sense, Google has built a social platform and wants it to be used as such.  You cannot be social with  5,000 people even if you don't sleep.  So being social with 50 quality connections will benefit you more in both SEO juice and in learning than having 1,000's of connections that you ignore.
I will put this in the public domain so you all can use it.  Please leave my name in the graphic and give me cred wherever possible.
Here is the revised, new and improved Google+ Flow Metrics Info-graphic.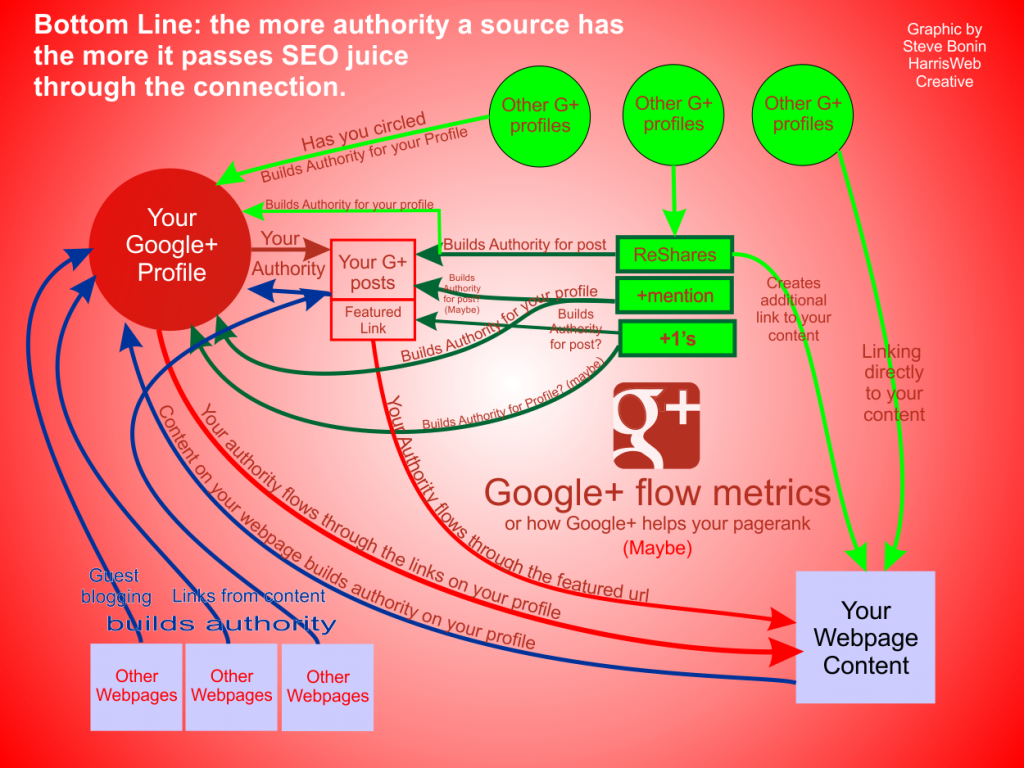 Here is a link to the original HOA show