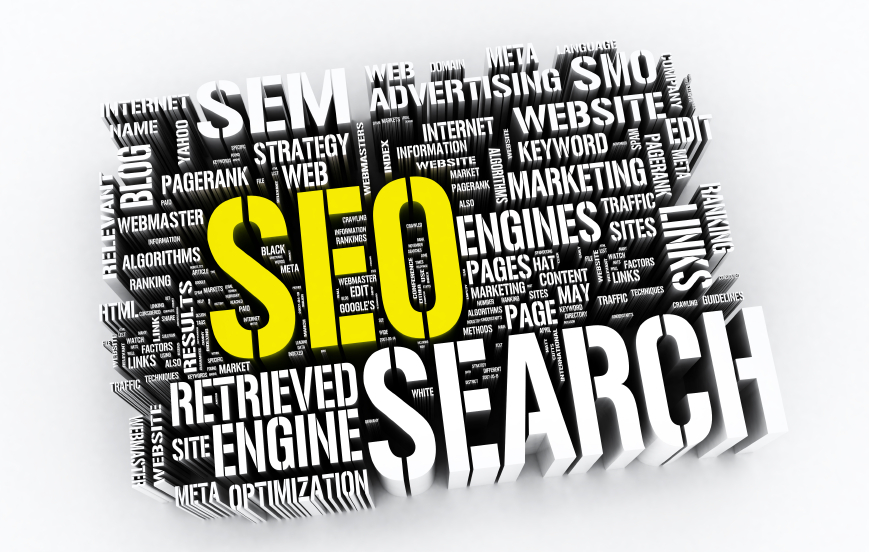 Increasing search engine results position is a concern for many small businesses today.  I work in the "internet field" designing websites.  I design using Notepad – Yes Notepad!  No fancy content management systems for this old boy (read you can't teach an old dog new tricks…).  So when I design a website I keep all those SEO parameters in mind, like Title tag structure, Keyword density, internal linking, alt tags for images and the list goes on and on. 
Think I can rocket to #1? – Not!
So you think I would be that guy that can make his website rocket to the #1 position in Google within 30 days – not so my friend.  I point this out to illustrate that if I know all this stuff about SEO and I have trouble you as a business owner learning about all the stuff that goes on in your industry, would have great difficulties "goin' it on your own".  I will point out in my own defense because I compete in a field where everyone doing website development knows at least the basics of SEO, so the bar is set much higher to get onto page #1 of Google's search results.
"…there are more things in Google's algorithm Horatio, than are dreamt of in your  philosophy."
Each Journey Starts with a First Step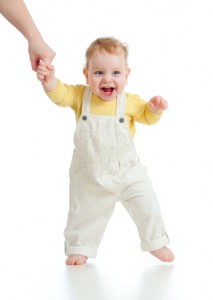 At this point I should mention that, for the printing side of my business, I only followed a few simple rules about social media and blogging, and ranked in the top 3 positions for the search string, "printing milton ontario" without a great deal of effort.  I still rank there even though my focus these days is in website design.
I was trying to read a blog post each day and making a meaningful comment.  This creates a backlink to my site, from the blog I am commenting on.  I use a Gravatar to help me  keep my picture, email and web address consistent.
I use Majestic SEO to keep track of some metrics "Citation Flow" and "Trust Flow", and I was pretty happy with my progress.  I had 256 backlinks from 23 domains with a citation flow of 25 up from 17 and a trust flow of 17 up from 11.
Bring in the Experts – WTF???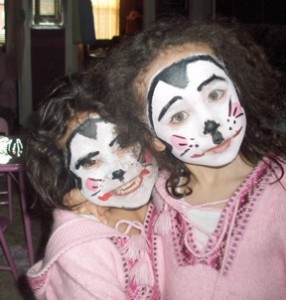 So, thought I, if I can do this in 45 minutes a day what can a specialist do?  I hired a SEO specialist that came recommended to me.  The first thing I noticed was that my metrics fell off, especially the "Trust flow", which I learned is about quality, not quantity.  Citation flow is more about quantity.
I let the "specialist" run for about 120 days and yes, he got me 2738 backlinks from 145 domains but my citation flow dropped to 23 (at one point in was down to 13) and my trust flow was down to 9.
I should say that all SEO experts are not created equal.  My guy was cheap, because that is what I could afford.  He spun some articles and put them everywhere and linked them back to my site.  He submitted my url to many search engines and directories all over the world, but frankly, I had never heard of them and I didn't care if someone in Australasia ever called me (except cousin Linda, if she reads this).
I guess the real point is Quality Content – Quality Links – Consistent Social Media –  Proper Website Architecture are the corner stones of SEO.
Back to the Basics
I am now doing my own SEO again and in 30 days I have reclaimed a citation flow of 29 and a trust flow of 12.   I have also gone from position 14 to position 8 in Google Search Results for "website design Milton Ontario"
I am back to commenting on quality blogs and forums – those with citation and trust flow metrics in the 60+ range.
What about Google+
Now here's the thing, and this is what I attribute the rise in 6 positions on Google search in 30 days to – the addition of Google+ to my mix.  I have learned a lot on Google+ from the likes of :
Matt McAuley (who was my first connection)
Circle (follow) these people and learn what they have to say.
What I learned
I learned:
how much I should post (4 times daily)
what and when I should post (85% social 15% business)
how to set goals for Social Media (metrics, followers, serps, conversion)
what free, or almost free extensions/apps are out there to help you
how to get backlinks from Google+ (quality backlinks)
about Google Authorship and why I should care
effective blogging
Hangouts, video chat, HOA
Synopsis of 30 days:
metrics increase of 23% to 33%
Search Position up 6 positions + added a second page
Alexa Ranking up from 4,750,000 to 3,740,000
In 419 circles, up from 34, and the day isn't over yet