Social Media for Small Business
Small Business can use Social Media for better SEO – Search Engine Optimization
Google  and other search engines endevour to provide everyone with the best information through the best search results possible.  To do this they develop algorithms to rate many different aspects of what the search bots find on the web.
What does Social Media have to do with rankings?
Although search engines do not use social signals directly in their search engine algorithms what they do use is links and each piece of social content, be it a tweet, a facebook update, or google+ post, have the potential to be linked to your website and be followed to your website.
Mark Traphagen does a fine job in discussing How Google Uses Social Media Signals
Google has stated, "Yes, we do use [links that are tweeted] as a signal. It is used as a signal in our organic and news rankings.  We also use it to enhance our news universal by marking how many people shared an article."
From Bing, "We do look at the social authority of a user. We look at how many people you follow, how many follow you, and this can add a little weight to a listing in regular search results."
So How Should Small Business Use Social Media?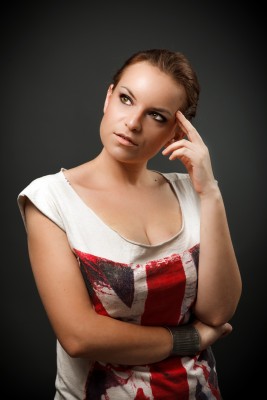 1. Define: Who am I?
Who are you?  What is your brand?  Do you have a logo, colour scheme, tag-line, and mission statement?  You should sit down over coffee and define all these things and then, make it consistent across all the platforms you participate in, like your webpage, Facebook fan page, twitter page and Google +.
Let people know who you are in a consistent manner, and define a USP – Unique Selling Proposition.
David Amerland writes simply about defining who your are in:  SEMANTIC SEARCH – THREE BASIC PRINCIPLES YOU NEED TO KNOW ABOUT
2. What do I do? – Defining Keywords
When people are looking for what you do they use a certain words and phrases to search for your product or service.  Google tracks search terms and the where the searchers ultimately end up. These search terms become Keywords with varying relevance to your industry.
In my industry terms like: SEO, Search Engine Optimization, Graphic Design, Website Design, Web Development, and Layout are all keywords that many people enter as search terms that ultimately end up at my website.   One aspect of SEO is to use Keywords, related to your industry, in everything you write.  You can get some ideas of your own keywords at Google Adwords once you have them, write them out, paste them to your desk, and use them whenever you write something. Keyword research has become more complex and more important since I first wrote this article, here are some Tips on Keyword Research .  It is important, especially when you are first starting out, to find some niches that you can rank in and glean some traffic from it.
3. Who knows more than I do? – Defining Authority
So given that more 50% of North Americans have a Facebook account, should a small business go out and get as many FB "Likes" as possible, well yes and no; the reason being as stated above search engines do not use "likes" as a ranking signal, but the social media platform does.  So your posts may be seen by more people on the platform and they may start following you if they like what you offer.  The more people you have sharing and linking and amplifying your content, the better your search rankings will become.  Also your posts may attract the eye of someone who is authoritative in your industry.
Google looks at the "authority" of who you link to and who links to you.  So be discerning and go out and find someone in your industry that you look up to, and follow them, read their articles, posts, tweets, follow their links to find out who they look to for authority and advice.  Think of it this way, if you were a contractor and Mike Holmes banged on your door to ask your advice while filming his show, would your authority increase?  Sure would!
In this short post and video, Mark Traphagen and Eric Enge discuss Why Does Authority Still Matter
4. What do you know? – Being Social
Along with reading and following, re-tweeting and generally delving into your industry, you should also be commenting, offering opinions and joining into discussions on forums.  While doing this you are gleaning useful information.  When you read something and say to yourself, "Self, I know a better way to do that." you should comment, engage with authority figures, this is a way to hitchhike your way up the authority ladder using the authority of others.
Not only should you comment, you should blog about it.  Write about stuff you know, stuff you've learned and add those tidbits of wisdom gained from your own experience.  Publish your musings online on Google+ or LinkedIn, tweet about your article, and let your Facebook friends know that you wrote something.  This all goes to increasing Your Authority within your industry…and who knows, Mike Holmes just might come banging on your door asking advice!
Another aspect of being social is that you begin to build relationships with others.  If you build relationships and a following of between 50 and 100 people that read, like, plus, comment on your stuff, then you have a real audience that will help you amplify your content through social media.  Getting people to come to your page, read and article or 2, or even link to and share your stuff, will go a long way to increasing your own authority and search engine rank.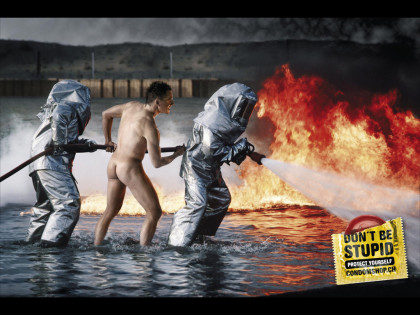 5. Don't be stupid
If you sunbathe nude in Mexico, make sure nobody takes your picture…unless you're Madonna, who seemly can spin every stupid thing she ever did into social media silk.  Protect your brand!  Nike spent untold millions, and a decade of time, and had to completely re-invent their company to dig themselves out of the "Child Labour" debacle – still we remember it.
6. How Much Time?
Experts vary from 4 to 14 hours per week should go into monitoring your social media platforms and writing content for your readers.  The best way to do this is to schedule time to do this, say 30-60 minutes each day for monitoring and a 2 – 4 hour block once per week to write something.  Many experts claim that you should post something relevant each week; I am of the mind once every 2 weeks is a good schedule for small business.  The rewards in business of a well-managed social media endeavour can be priceless.
7. Don't ignore the SEO basics
There are many basic things you can do to your web pages to help then to rank like title structure, headings, hierarchy, related keywords and more.  Here is an article on SEO Basics 
If you want to be a significant player within your industry, even if it is only on a local level, than a good social media strategy is an important part of your marketing mix.