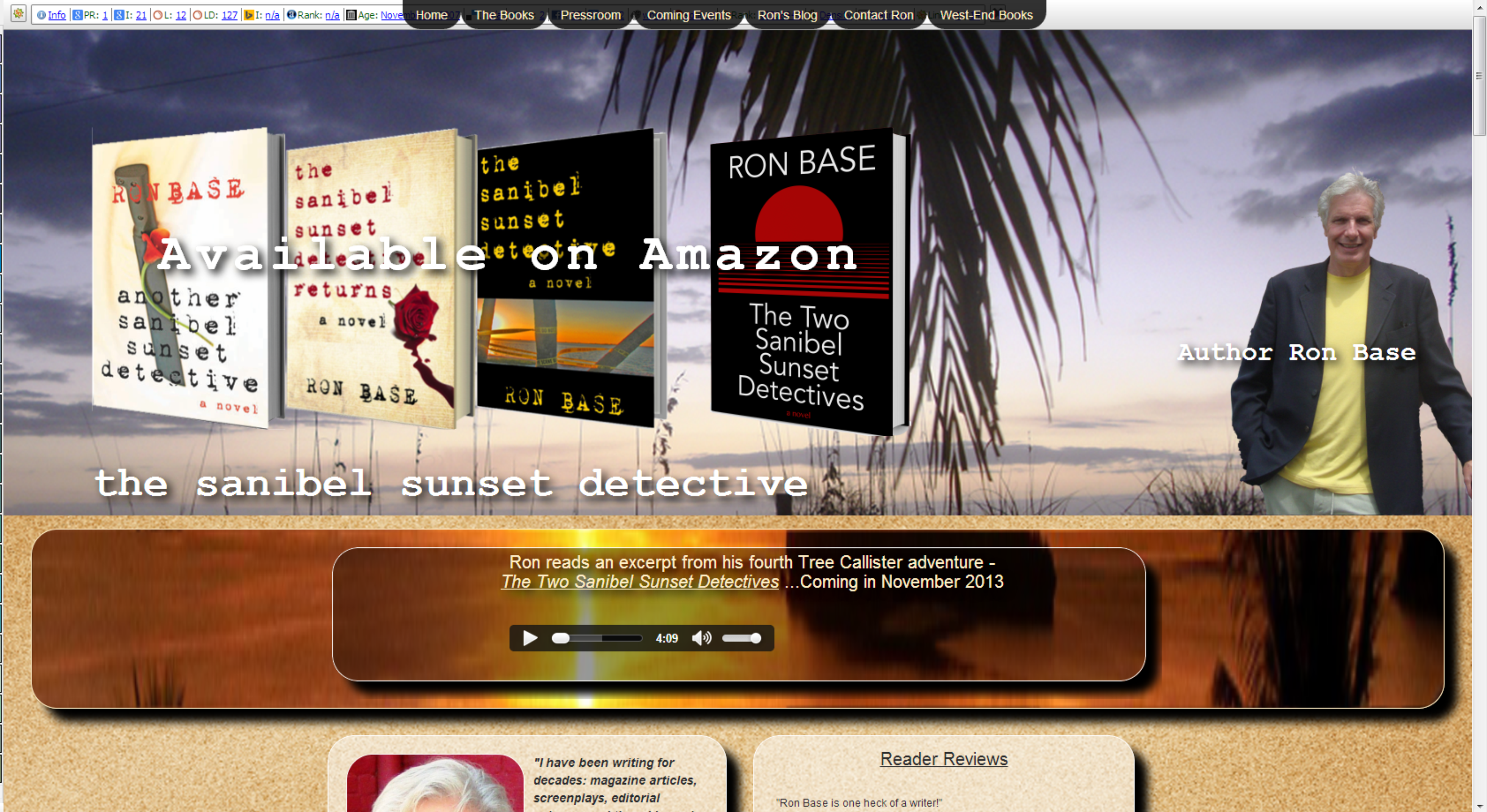 Click the picture to visit the website
This is a single page website that incorporates many different media types.  Ron is a long time author and as such has access to a lot of media.  Here we have embedded video, embedded sound files of radio interviews.  Ron also reads an excerpt from his new book which is featured at the top.
There is a great deal of javascript programming in this site that creates a 60 second "commercial" in the header, giving a synopsis of each of Ron's book in his latest series.
The books can be purchased through Amazon.com and the links for such are included in the Book Section of the site.
The navigation is all on-page navigation with a javascript scrolling function that visibly scrolls to the section rather than a jarring jump.  Also the navigation bar is fixed and is always visible at the top of the page.
Lastly, the blog is hosted off-site on wordpress.com and linked to from the nagivigation
If you want to see more of my designs they will be added to this blog stream from time-to-time or you can visit my page website design