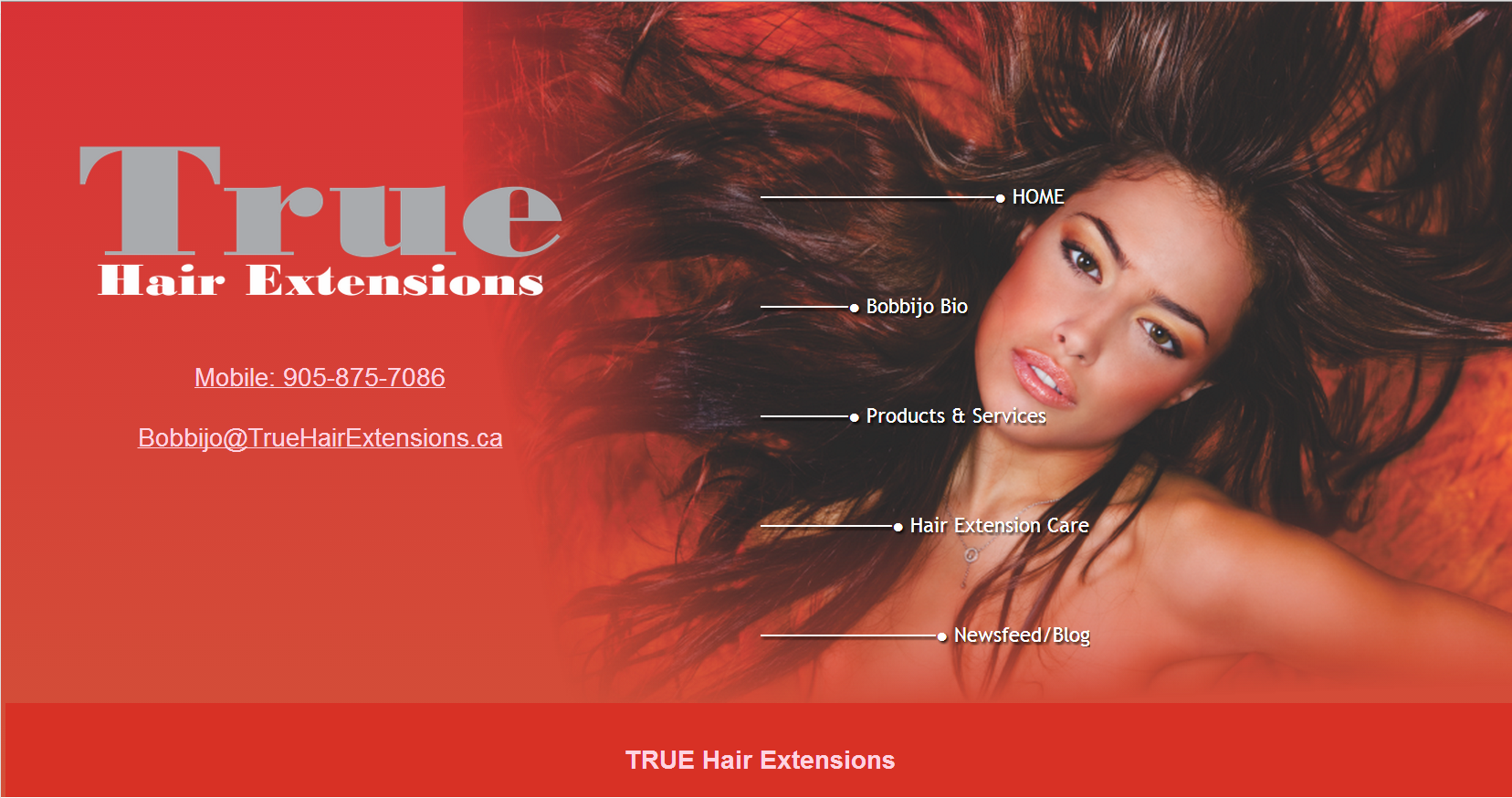 Click the picture to visit the website
This is one of those websites that sell the sizzle.  There are lots of pretty girls with beautiful hair.  The sight is geared toward young women with disposable income that are looking for high quality hair extensions.
This website is easy to navigate and renders on a phone or pad beautifully.  Navigation is centre-screen so even the biggest figures can get it right the first time.   Also the phone number and email links are large and live so the client can call easily.
The slideshow on page 3 is written in pure javascript so it renders on Apple Products without issue.
The self-hosted blog was added later for my client to show off some of her work and was designed to mesh with the rest of the site.
If you want to see more of my designs they will be added to this blog stream from time-to-time or you can visit my page website design