A website designer should be asking you questions about your business, your audience, how you sell your product, all in an attempt to understand your business better. If they don't understand your business how will they ever design something that reflects who you are?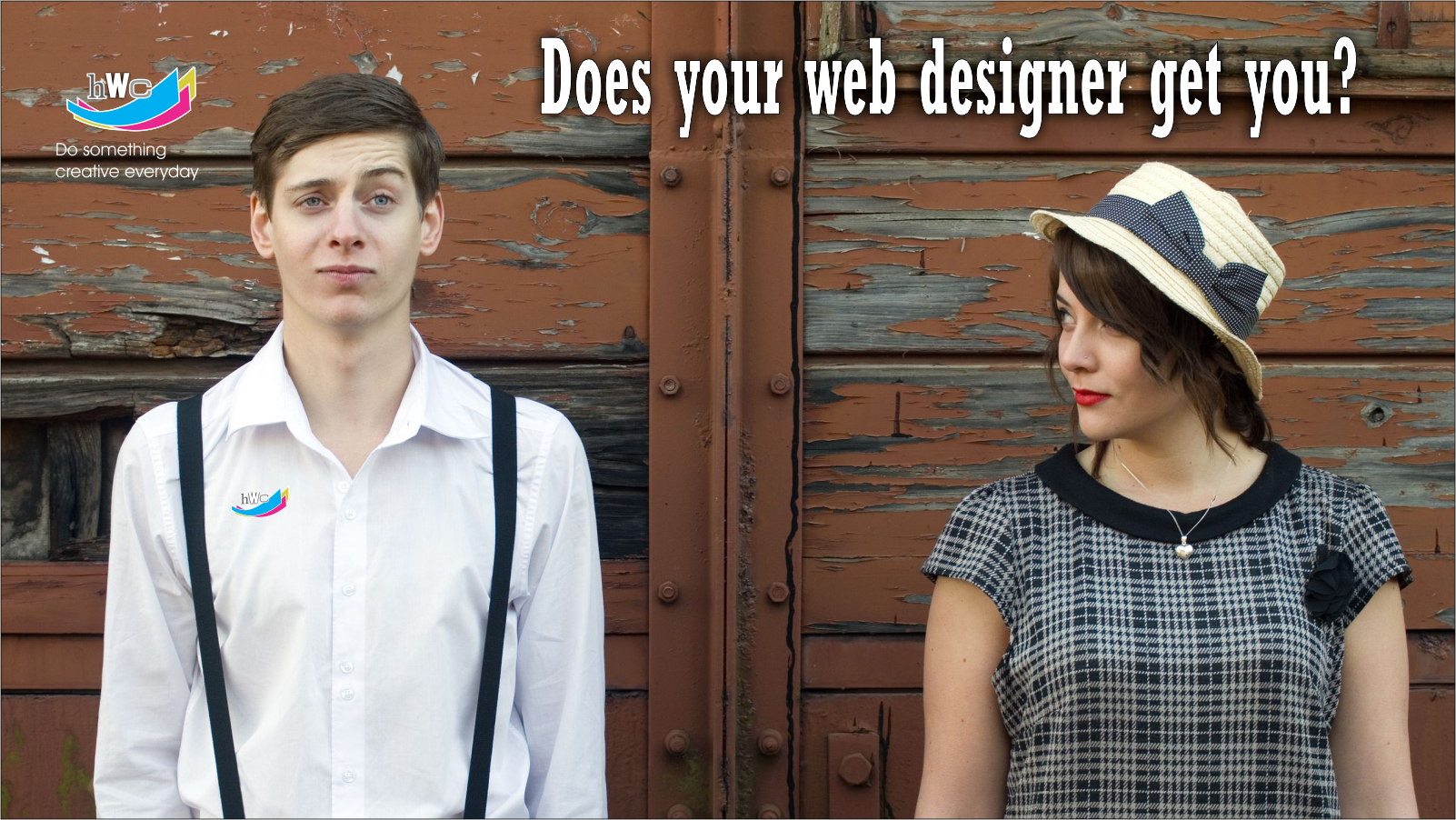 A good website designer needs to know a few things about you and your business before an effective design can be rendered to meet your goals.
Creating a new website can be a daunting undertaking and you will have many questions for your web designer but there are a few questions your web designer should have for you.  Your answers will have a huge impact on the final layout, flow, and overall thrust of you website.  It is therefore important that you think about your answers and maybe even do a little soul-searching beforehand.
In my contract with new customers, I write, "It should be understood that most websites take about 30 days to complete and most of that time is me waiting for you!"  Verbally, I tell most of my clients that they will not be prepared for the level of involvement required by them, to get the website design finished.  Whether this is a self-fulling prophecy, or not, I don't know, but it always turns out like this.  If you are interested go to my website design page.
Understanding Your Business
Before the look, feel and flow of a website can  a web designer can design the look and feel of your website they first need to understand your business. What are your business goals? Who's your audience? What's your brand's personality?
Here I outline a few of the most important questions your web designer needs to ask you:
1. What business goals should the website achieve?
Do you want lead generation, a portfolio of your work to send potential customers to or do you want an online store.
One of my clients builds swimming pools here in Canada, he works 16 hours each day, 7 days each week from mid-March through mid-November.  He is booked one year in advance!  He does not want lead generation or to sell anything through an online store.  What he wants is to not have to carry pictures of pools around in his truck, or to deliver those pictures personally to a potential customer; he wants to send them to his website, where they can look at his work presented professionally with some germaine information and an FAQ.
Web design isn't just about being visually appealing. It's about flow, having potential clients follow a path and take an action.  That action can be:
send an email
make a phone call
sign up for a freebie something
refer a friend
Whatever the strategic objective of the business, it must be defined beforehand.  This is what turns a simple "brochure" website into a true marketing tool.
2. Who is your audience and what do they want?
So the first thing we need to talk about is Buyer Personas and Vincent Messina does a great job of Explaining Buyer Personas and how to use them in: How Creating a Buyer Persona Can Help You Grow Your Practice .  Let me bottomline it for you though, buyer personas are based on research that comes up with a persona or personality for a typical buyer you want and answers the questions
Who are they?
What are they trying to do when they visit your site?
What is their end-game, their goal – what do they want when the dust settles?
How do they think, what mitigates buying decisions?
How do they want to buy, and where?
When do they want to buy?
You can see that forearmed with the answers to a these questions, at least some of them, would impact on how your web designer proceeds with the layout of your website.
Many entrepreneurs understand their own goals but fail at understanding the goal of the buyer visiting their website.  It might be that you want to attract a dealer or distributor to sell your product, it would therefore not be wise to have an online store, open to the public, selling the product singly.  The persona may more accurately reflect that the potential client wants to buy online, but behind a "dealers only" wall.  What they may initially want is information, technical advice on your product, or they may want to see what sort of marketing collateral you have to offer your dealer network.  This is how a marketing persona can help a designer make decisions on how to format your site.
If primary and subsequent visitor wants are identified correctly and incorporated into the overall website design, it can directly impact the success of your website.
3. Branding Visuals – to sizzle or not to sizzle.
This is where the true web designers are separated from the hobbyists.  You have a vision for your brand and a discussion has to take place between you and your designer.  A good website designer should be able to make your vision come to light on the little screen, or sway you if you are off-base.  In the end, the customer is always right, and as web designers, we endeavour to fulfill that vision.
I have worked with clients that had no vision and loved everything that I did for them, but that is putting a lot of burden on me to come up with visuals that fit into an industry that I may know nothing about.
Other clients have visions for their brands that are in a different direction to where I would go, but I see where they want to be, and I follow their lead…these are usually my best clients – they need only weekly feedback and minor adjustments to proposed designs.
The last set of clients I have, have a shifting target for brand identity.  I need to update these clients daily or at least a few times each week.  They make constant revisions to ideas, not just layout, but actual graphics within the layout.  These websites take months to finish.  But on the other hand these clients keep me employed, they get daily line items on their invoices and weekly invoices every Friday, gotta love 'em.
The point is that you need to know how you want your brand to be perceived and some time discussing this will save you both money and time down the road.
Synopsis
Your website represents you, in the marketplace, it is a big investment in time and money, to represent you properly you need to understand your business goals, your audience needs and wants, and your brand in the marketplace – your website designer needs to know these things from you.